Making Fitzgerald Look Sexy….
I've mentioned this before, but with the adaptation of F. Scott Fitzgerald's The Great Gatsby starring Leonardo DiCaprio and Carey Mulligan hitting theaters on Christmas, an ode to the glamourous 20s era is evident in fashion right now. Let it be known, Ralph Lauren got the hint first and debuted his homage to the classic novel a season before anyone else. Just a little tidbit. Regardless, I'm in love. I think I was born in the wrong era. I could have been a badass flapper. The jewels. The fringe. The Art Deco. The sequins. The headpieces. All.Of.It.
Curses.
Etro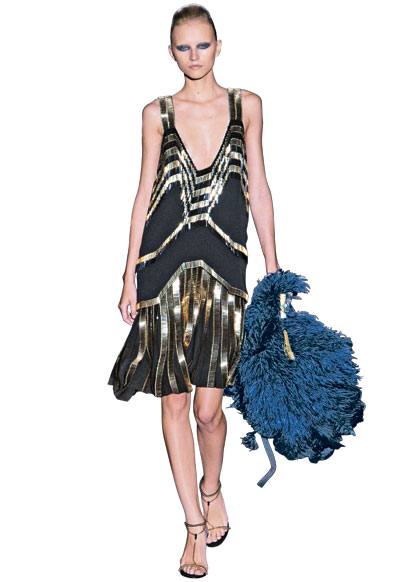 Gucci
Marchesa….Oh, Marchesa. How you can do no wrong.
Ralph Lauren